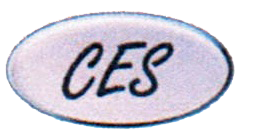 Cost Engineering Services

COST ENGINEERING SERVICES (PVT) LTD
Quantity Surveyors and Project Managers
About Us
Cost Engineering Services (Pvt) Ltd. was incorporated in 1995 in Sri Lanka as a firm of professional Quantity Surveyors. The practice was formed by two ex. employees and a Director of Barker and Barton, (Lanka) Pvt. Ltd., one of the pioneer professional firms of Quantity Surveyors to operate in Sri Lanka.
For a brief period it operated as a RICS regulated Limited Liability Company.
Since then it has expanded to a staff of 15 and will complete 24 years of continuous service in the year 2019.
Our clientele consists mainly of corporate entities and hi-end contemporary home owners, locally and internationally.
The practice offers full professional Quantity Surveying Services for all stages of project life cycle. The practice also provides Project Management Services with ready access to associate international expertise for major projects.
The practice is committed to a policy of high level of accuracy with a reputation for finishing projects within set cost targets.
We also provide professional advice on procurement options at early stages of a development project. This allows benefit of optimum decision making on comparative financial risks to our Clients and helps to keep costs within targeted limits.
In keeping with our policy providing the best efficient services for our clients and the policy of continuous improvement to technical standards, the practice has always been using state of the art QS software. Following this policy, the practice has recently acquired a Quantity Surveying and Building Estimating Software for Professional Quantity Surveyors and Building Estimating Professionals – VECTOR 8 ® from Snape Computers Ltd, 134 High Street, Ponders End, Enfield EN3 4ET, United Kingdom. This software among other functionalities can produce CITE compatible documents.
Additionally, we have acquired MPMM, a Project Management Methodology by Method 123, with ready access to PMBOK® compatible Project Management templates.
Vision
To grow into the most sought after and pre-eminent professional Quantity Surveying practice in the market we serve.
Mission
To provide our clients with the most attentive, efficient and comprehensive Quantity Surveying services to the highest standards of the profession and integrity.